In Front of the Storm ETO (id:#56361)
See Also: In Front of the Storm by Multi-Man Publishing

Designer: Curt Schilling

Starter kit scenario?: Deluxe scenario?:
Balance:

Overview:
The blitzkrieg in the West had begun. German forces were pouring into France at breakneck speeds. Bridges on the Moselle had been captured undamaged and the advance elements of the 34th infantry Division started to cross as soon as the obstacles installed on the bridges had been removed. One such bridge lay on the outskirts of the French town of Aessan. The job of holding this key objective was given to specially trained and equipped glider troops. As they arrived, they were joined by Vorausabteilung A which had brought up a 37mm anti-tank gun. At midday the 4th Spahis Regiment, supported by Hotchkiss H-35 tanks, counterattacked the bridge at Aessan.

Attacker: French (4ème Régiment de Spahis with Armor support)

Defender: German (Luftlande Kommando Hedderich and Voraus Abteilung A, Infanterie Division 34)
6.5 turns
Players:
2
OBA:
None
Night:
No
Unit Counts:
Squads: A:

12.0

D:

8.0
AFVs: A:3 D:0
Guns: A:0 D:1

3.7cm PaK 35/36

7.92 PzB 39 ATR
| | |
| --- | --- |
| Misc Rules: | CiviIian Interrogation w D: mines may not be setup in road hexes |
Errata (source)
Players wanting to play this game/Request a match:
Scenario info
Last Played:
Date
Reporter
Opponent
Result
Comments
2019-01-19
(A) Jason Wert
vs
Gabe Wert
German win
2017-10-25
(A) David Garvin
vs
Pete Maidhof
German win
I just could not pass my MCs in spite of my 8-level morale. Too often I would just break. And break often :)

Very good and aggressive defense by Pete.
2017-08-11
(A) David Garvin
vs
Michael Rodgers
German win
2017-08-11
(D) Michael Rodgers
vs
David Garvin
German win
My first round game was A104 IN FRONT OF THE STORM with David Ginnard. My defence held tough and dished out some serious punishment in the early turns. I had the 9-2 leader up front. When a tank VBM occurred, the leader and squad where able to CC it to death. A turn later, they did it again to another tank. David conceded after four turns.

2017-08-08
(A) David Garvin
vs
Craig Stark
French win
| Action | Date |
| --- | --- |
| RJenulis Added a playing | 2019-11-28 18:02:55 |
| jwert02 Added a playing | 2019-01-19 20:15:24 |
| von Garvin is not looking to play this any more | 2017-09-21 10:24:25 |
| hoxson1 Modified the misc. rules | 2017-09-05 13:27:39 |
| mtrodgers99 Added a playing | 2017-08-13 19:58:18 |
Location
Not found
Images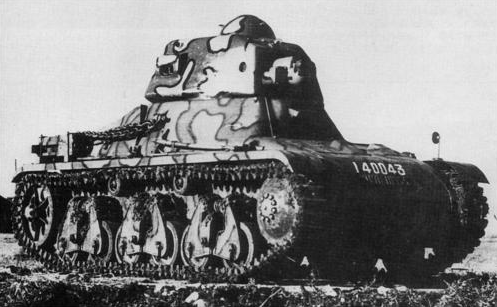 Hotchkiss H35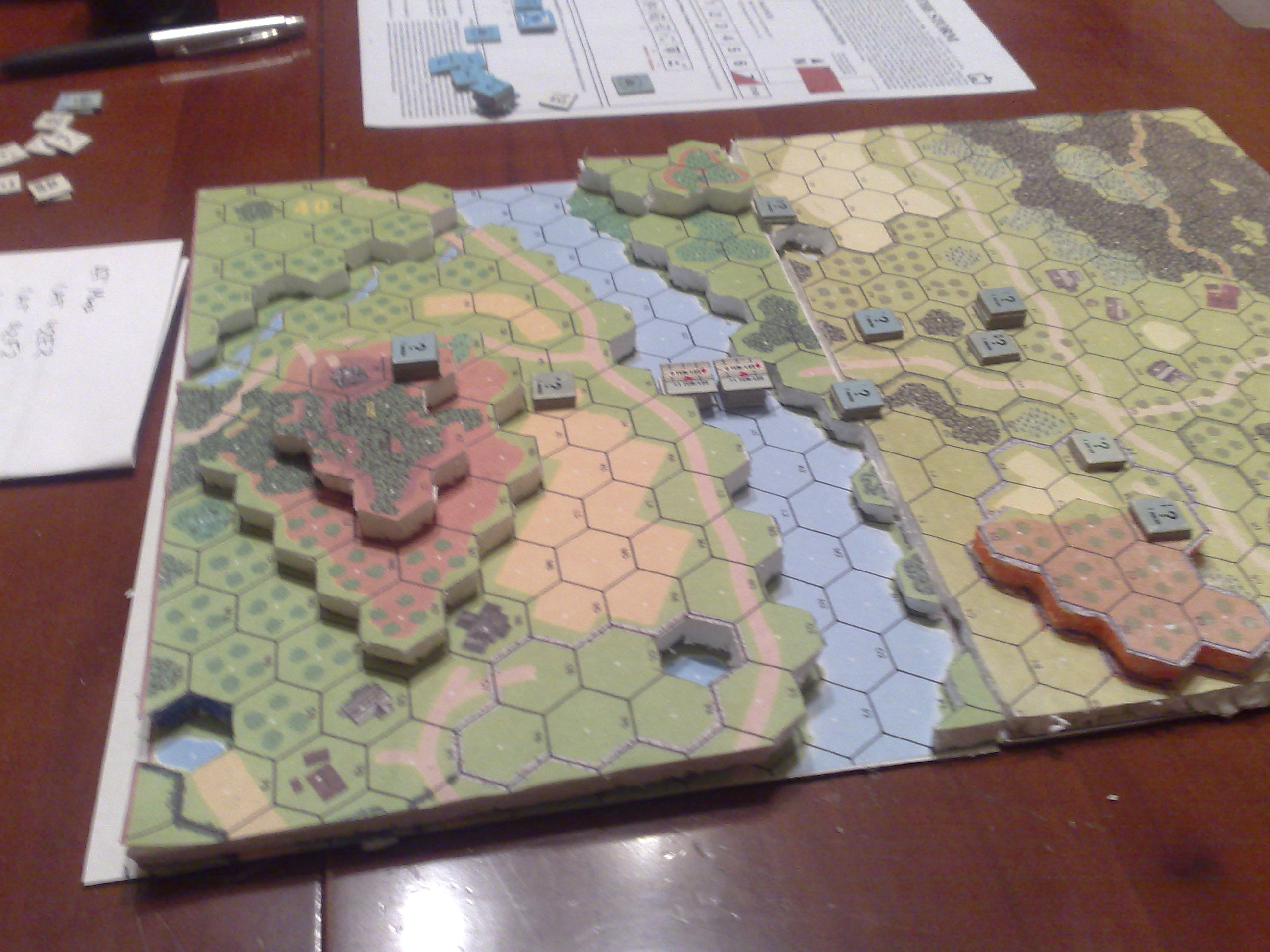 Murray's German setup on the 3D boards.

Statistics:
Avg Rating: 7.04
Votes: 25
Views:
4310
To-Play list count:
10
Estimated Play time:
3.9 hours
Recorded Games:
21

Archive recorded plays:
French
8
German
13
Drawn:
0

ROAR Data: (as of Nov 2019)
In Front of the Storm [Confirmed]

| | |
| --- | --- |
| [A] French | 107 |
| [D] German | 114 |